Heavy Equipment Rentals in Menominee, MI
Plutchak Crane Rental and Fabrication is pleased to be able to offer a wide range of heavy equipment rentals and services, including cranes, in Menominee, MI and the Upper Peninsula of Michigan. Our contractor equipment rentals are dependable and well-maintained, and you can count on our team to operate any of our equipment with skill and precision. Here are some of our services currently on offer: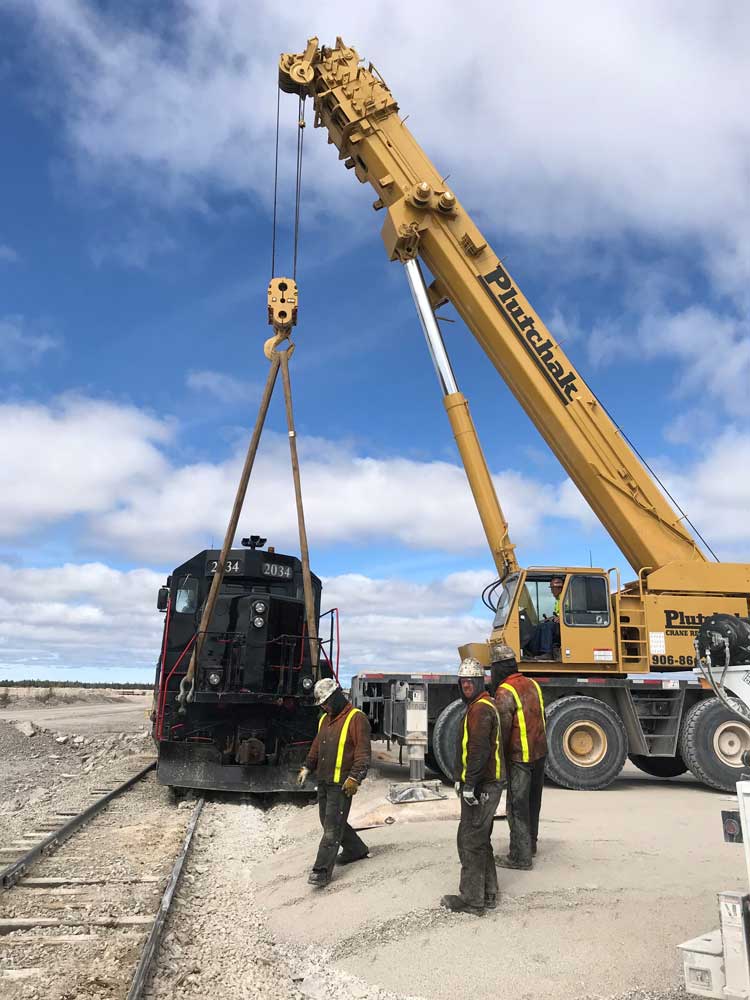 Crane Rentals
Our customers in need of crane rental can count on us to provide safe equipment and to have cranes available when and where they are needed. Capacity ranges from 8 to 275 tons.
Crane Services
We offer crane service in Upper Peninsula Michigan and Northeastern Wisconsin. Our crane operators are NCCCO certified, so you can be ensured of safe and steady operation.
Machinery Rigging and Moving
When you need heavy machinery rigged and moved, including CNC machines and other industrial machinery, be sure to give us a call.
Specialized Heavy Haul
We haul construction and forestry equipment including skidders and processors. We also haul oversized loads up to 70 tons. Plutchak Crane Rental and Fabrication should be your first choice for all of your crane services needs.
Heavy Equipment Storage
We also offer storage and rentals of a variety of other heavy equipment, including scissor, electric and four-wheel lifts to 85 feet; trailer rentals; flatbed and all heavy haul equipment; telescopic forklifts and much more.
As you can see from the services listed above, Plutchak Crane Rental and Fabrication aims to provide a wide range of quality services at prices you can afford. For the very best in contractor equipment rentals and
custom metal fabrication
in the Upper Peninsula,
contact us
and call
906-864-4650
or pay us a visit to learn more about why our customers opt to get their heavy equipment rentals from us.