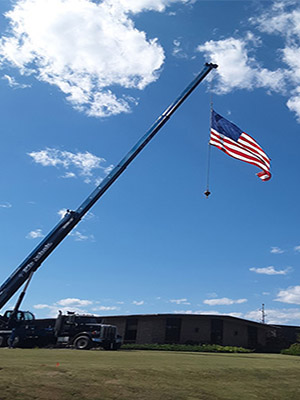 Heavy Equipment Renter & Custom Metal Fabricator in Menominee, MI
Since 1990, Plutchak Crane Rental and Fabrication has been providing crane rental and custom steel fabrication services throughout Menominee, MI, the Upper Peninsula of Michigan, and Northeast Wisconsin. We are fully licensed and insured and can build structures in any size or design, as well as offer numerous additional construction services to our customers.
Heavy Equipment Rentals Custom Metal Fabrication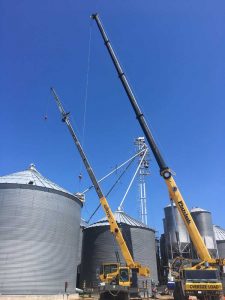 In addition to our equipment rental services, we also offer custom steel fabrication in Michigan. As certified welders, we're able to fabricate structures of any size, and using any design. And because we've been in business since 1990, you can rest assured that we've handled such a huge range of jobs that you won't have to worry about quality—anything we make for you will be crafted with care, expertise and consummate professionalism. Next time you need a welder in Menominee, MI, be sure you contact Plutchak Crane Rental and Fabrication. Over the past 30 years, we've built a reputation for high-quality work in all areas of our business. Our customers continue to call us first because:
Second to None
Our heavy equipment rental and custom steel fabrication services are second to none.
Certified
As certified welders, we can handle a wide range of needs for our customers.
Licensed
We are fully licensed and insured in all areas.
Local Business
We've been a proud local business in the Upper Peninsula since 1990.
Low Prices
We strive to keep our prices competitive and transparent.
Alger County, MI
Baraga County, MI
Chippewa County, MI
Delta County, MI
Dickinson County, MI
Gogebic County, MI
Houghton County, MI
Iron County, MI
Luce County, MI
Mackinac County, MI
Marquette County, MI
Menominee County, MI
Schoolcraft County, MI
Brown County, WI
Forest County, WI
Marinette County, WI
Oconto County, WI
Outagamie County, WI
Shawano County, WI
Vilas County, WI